Frequently asked question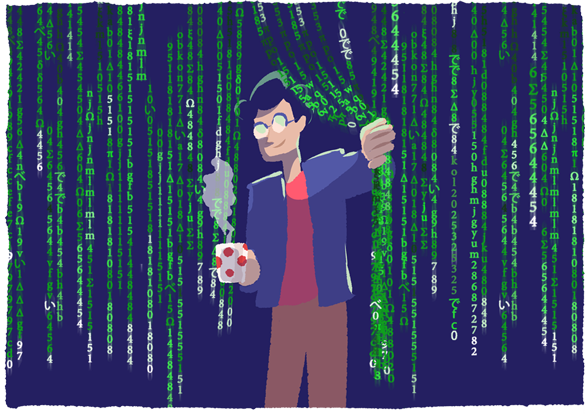 What are your frequently asked questions?
How can DYPE help us with strategy?
We define your strategic goals and then help you meet them by setting up all the processes appropriately. You don't have to worry about being left behind – we'll be happy to train you in strategic management.
Would DYPE do the administration for us so we can get on with the business?
Yeah, it would. Leave the administration to us and get all the DYPE hands at once instead of one pair of hands. Our team of experienced management accountants, data scientists and business consultants will be at your disposal.
How does it work when we are not sure what our business actually needs?
First you arrange a free, no-obligation online/offline meeting with DYPE. At the meeting, DYPE will then understand your business and your needs and then suggest what it can help you with and how. After all, you're not alone – DYPE already knows what businesses of different sectors and sizes need.
What if we already have accounting somewhere else?
It doesn't matter. The transfer of accounting to DYPE is quite common and easy. We will be happy to help you with the whole process of changing your accountant. We will sign the contract, the power of attorney for data processing and the acceptance of the documents. Done.
Why outsource finance department to DYPE?
Outsourcing is generally an excellent way to acquire skills that are lacking in the company. Often it is a matter of filling in many areas that are difficult to cover by one employee. By outsourcing to us, you get the entire finance department and a comprehensive view of your business. We have a wide range of experience – from controlling, to management and data accounting, to business intelligence and strategic management.
Can I combine services freely?
Yes. DYPE does not look at projects in a unified way. We understand that every company needs an individual approach and therefore services can be combined as needed. Contact us for a free consultation.
Can we only use one service, for example just accounting or reporting?
Yes, of course. Each service can be used individually according to your wishes and needs. For example, you can digitally transform without outsourcing payroll.
Is DYPE more for small or large companies?
All of them. DYPE takes into account the size of the company in the bespoke service it provides. And it is always according to the customer's needs. Small companies get the knowledge of big ones, big ones get the directness of small ones.
Is there any difference from a standard accounting service?
Huge. Because in the context of a regular accounting service, you are perceived as an accounting entity. You get correct compliance with accounting legislation. And that's it. But DYPE goes further because it sees you as an economic entity and allows you to use your accounts to run your business. Consequently, it will continue to look for ways to develop your company, both in the technological field and in the business, partnership or strategic field.
What our customers say about us